1958 190sl Mercedes restoration
7/12/2020 I did a lot of somewhat finish body work since the last posting. I welded in the headlight buckets. One black eye and one brown.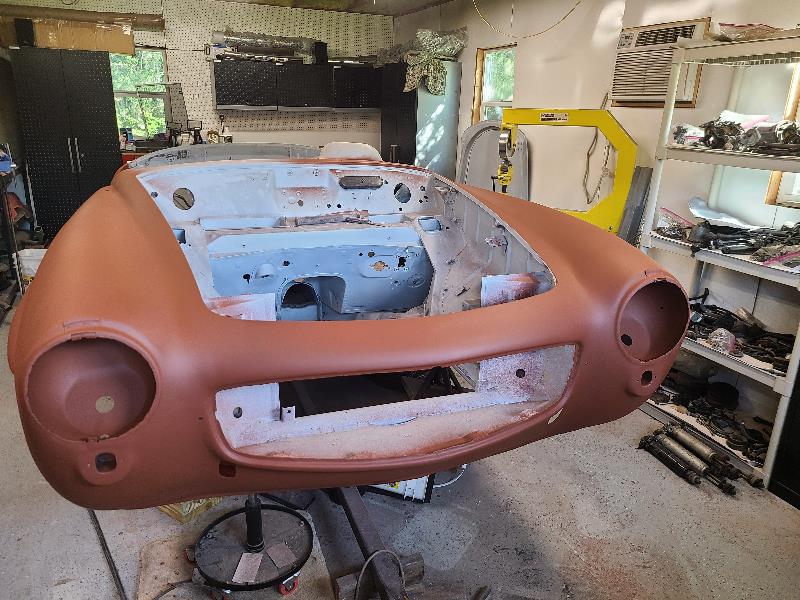 It's hard to find imperfections with the body so many colors. So I did another priming with the sanding primer.
There were ripples in the body below the eyebrow and along the top of the quarter panel in the picture below.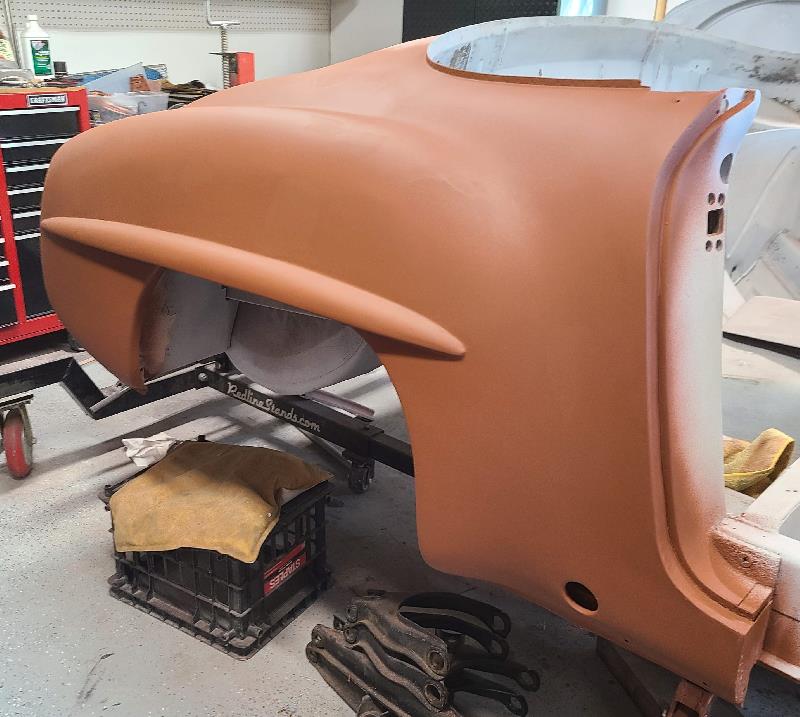 This the quarter that was replaced.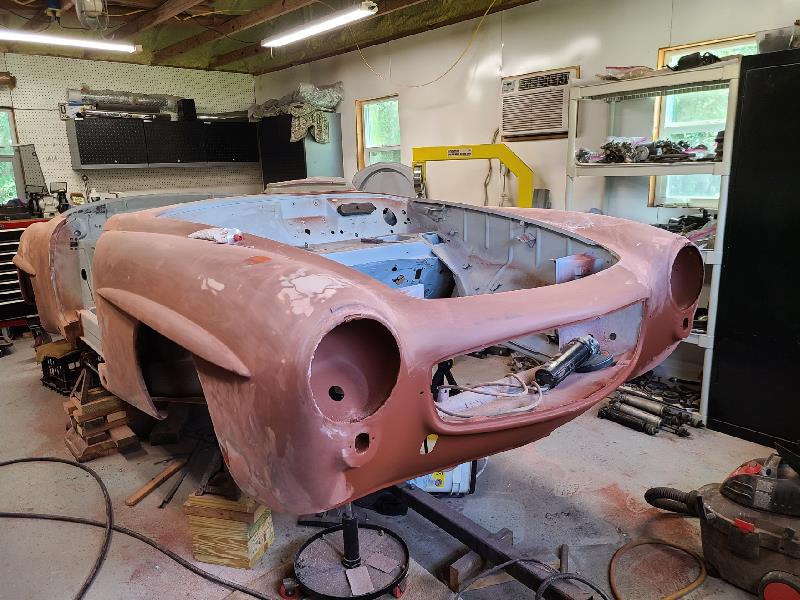 7/16/2020 More finish body work. As soon as the front is done, the car goes back on the rotisserie. There are still some places at the back that need to be finished, more pounding, welding and grinding.
7/22/2020 Another coat of sandable primer this time over everything, outside, inside and underside.
After the primer has dried, now is to sand everyplace.
A little filler in a few places to clean up some welds. Ran out of sandable primer. Got another gallon, $170!
8/21/2020 Finished forming all the sheetmetal pieces to rebuild the bottom of the passenger side wheel well. After some cleaning up and filling, going to put a few coats of sandable primer on the entire car. I need a few hours of nice weather to roll the car out of the garage and do the painting.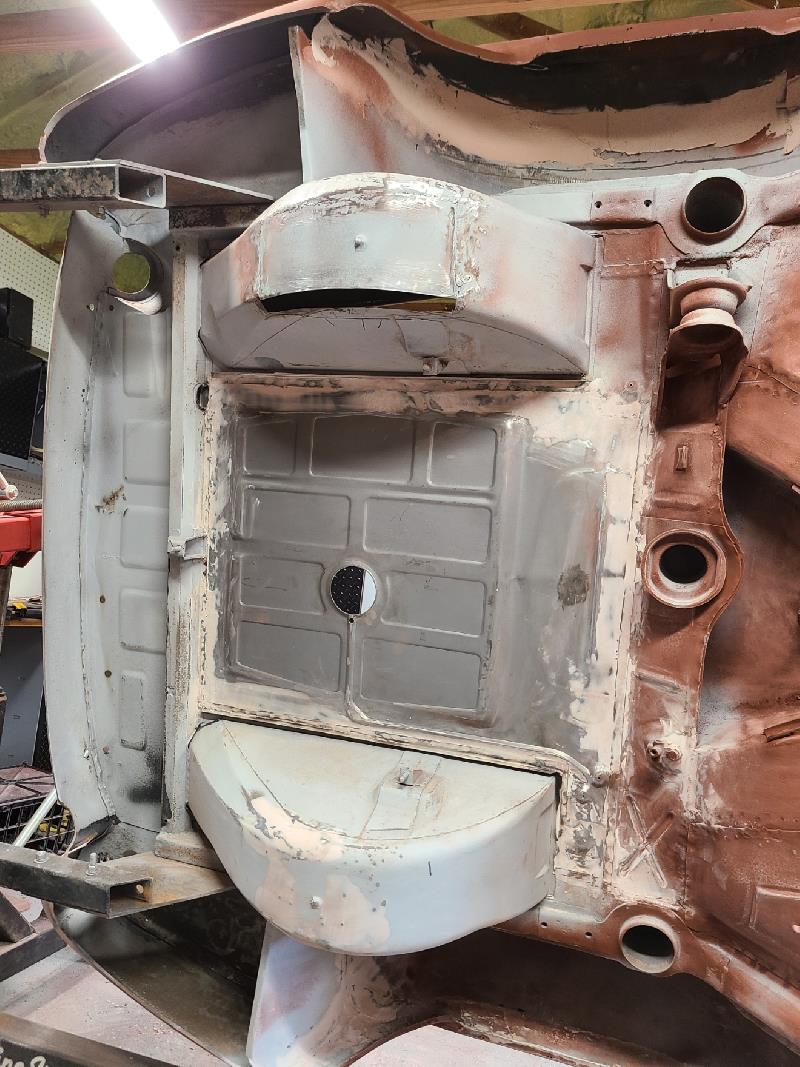 8/20/2020 First time I've had the car vertical on the rotisserie. Forming the piece to go in the slot in the bottom of the wheelwell.