10/18/2017 After a long time, renovating the kitchen, I'm back to working on the 1958 190sl. This is going to be a very slow process. In the next bunch of pictures I'm really looking at the body to see how much work needs to be done. The car was originally black and I knew the person who restored it previously did a bad job. So I knew what I was getting into. They painted the rubber seals on the doors! So I went around the car taking the paint off areas where I knew needed work.

You can see I've taken off the doors and rocker panels.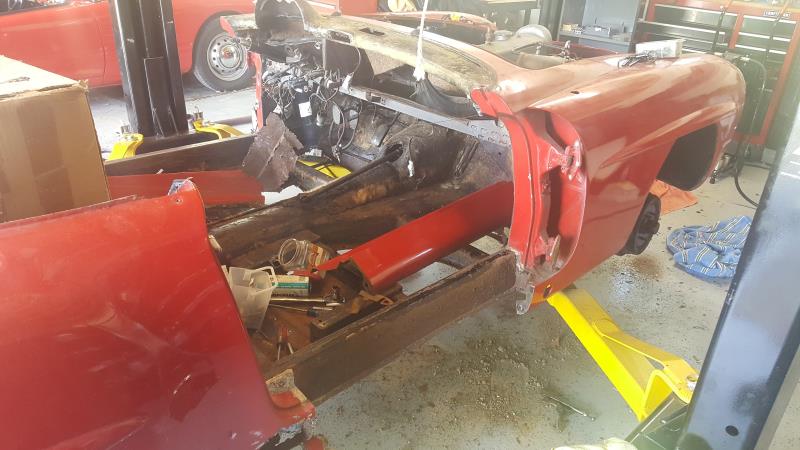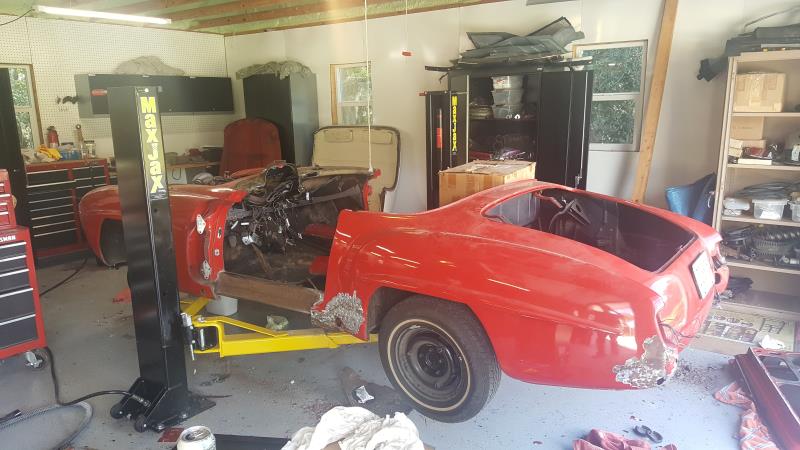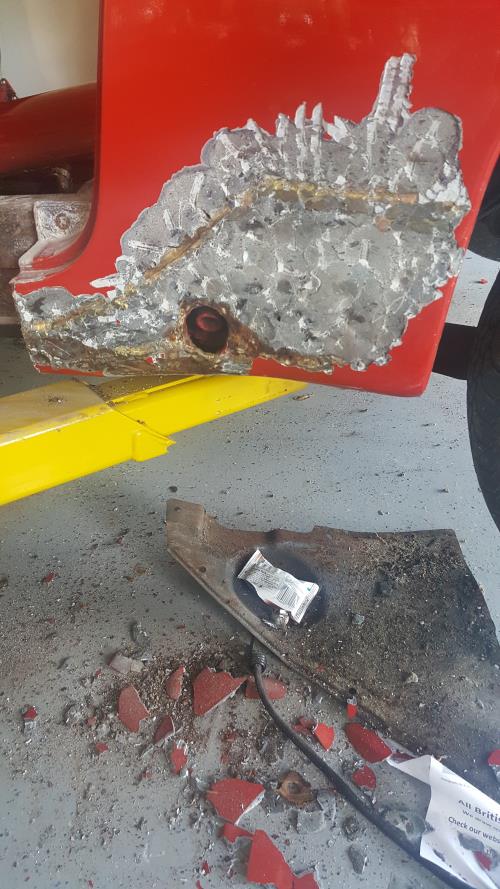 A typical place for rust is around the head lights. In anticipation, I purchased two new head light buckets. But the sheet metal around them needs work.
I disassembled the doors. Took out the glass. They put rear view mirrors in the doors so those holes need to be welded closed.
This is another common place for rust. Fortunately a company called K&K makes a patch panel for this area. You can see just some of the bondo taken off this area sitting on the floor. This guy used tons of bondo all over the car. Some was inches thick!
Another common place for rust.
This hole was completely filled with bondo. They first stuffed a bunch of aluminum foil in the hole to sort of support all that bondo.
10/20/2017 Did a little grinding on the car today. I started at the locations where there was body work. I continued to grind until I hit paint on steel, without bondo in between. I've decided that I need a wall in the garage to separate this car working area from the rest of the garage. Everything is covered with bondo dust,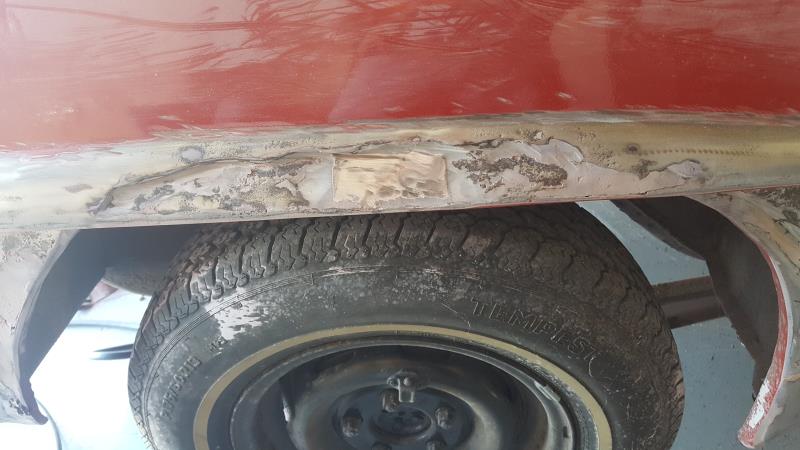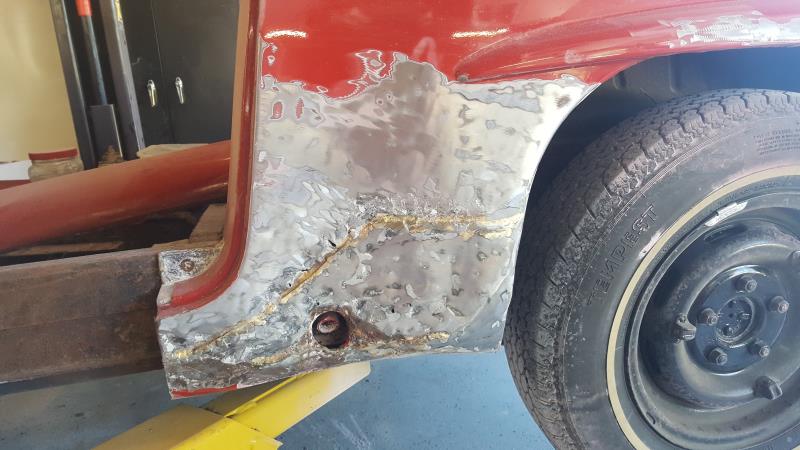 1/15/2018 Received parts from K&K. This patch panel replaces almost the whole quarter panel.
Here is a smaller patch panel for the driver side.
Here is the new rocker panel for the driver side. The passenger side was nice. I also got a bunch of other parts. I contacted a somewhat local place to get a price to sandblast the entire body. So after I'll strip the car down and cut out the metal that is going to get replaced with the patch panels , I'm going to have it sandblasted and primed. This will give me nice clean metal to weld to.
This page has been visited times!