1/17-18/2018 I started cutting out the quarter panels where the patch panels go. Here is the drivers side.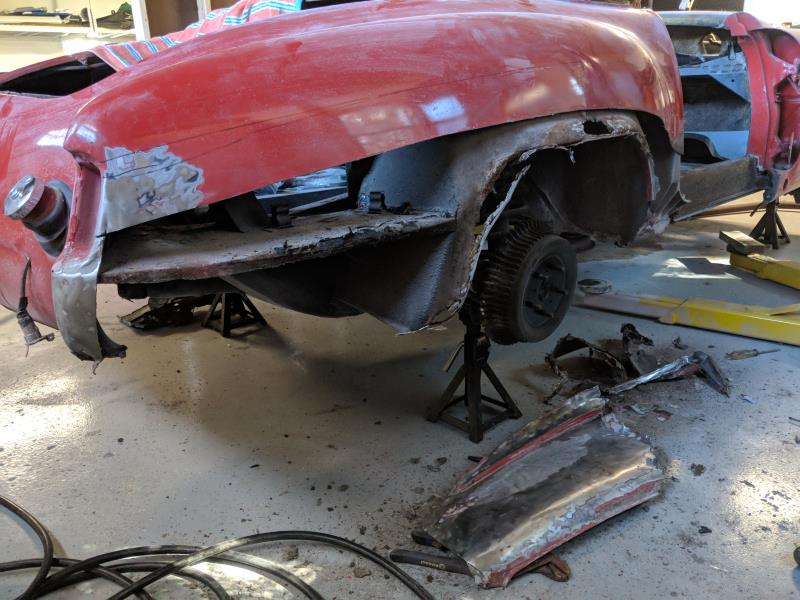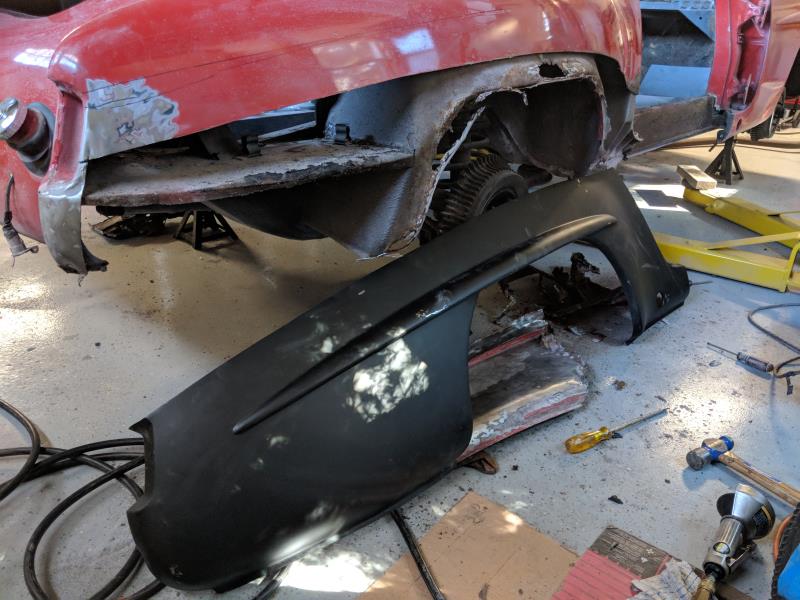 This is the right side quarter panel. That is a long weld!!! Some fixing to be done on the under steel.
This is the patch panel. It will be cut along the top of the flare.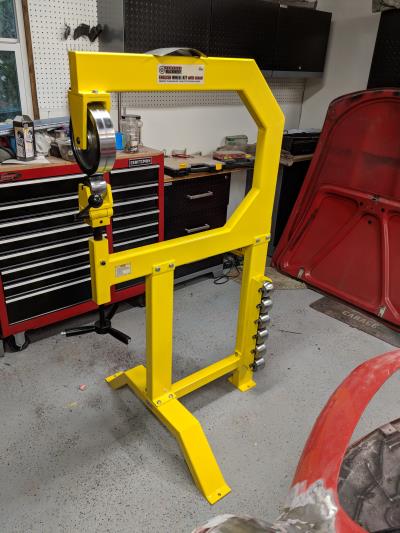 1/26/2018 Got an English Wheel from Harbor Freight. The Panelbeater bag from Eastwood is on its way. A Panelbeater bag is a heavy leather bag that is filled with sand. These will allow me to make sheet metal parts that can't be bought, from flat sheet steel. The idea is to pound the metal to the desired shape with the mallet and panelbeater bag then smooth it out with the English Wheel. Stay tuned, we'll see how it goes. The piece sitting on top was run through the wheel creating the curvature. Want to know more about English Wheels then go here.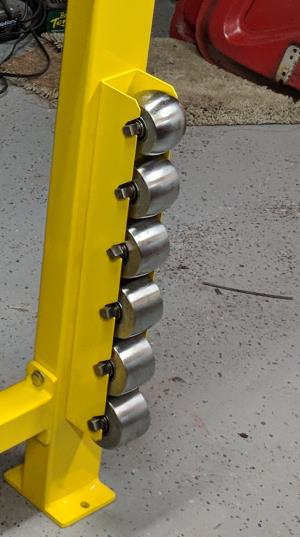 These are different radii anvils. The bottom one has a 12" radius where the top has a 2" radius.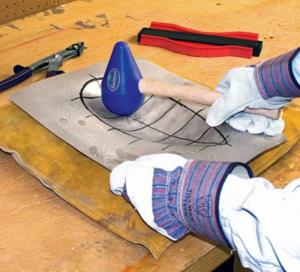 Below is a picture of the panelbeater.
2-6-2018 I pulled the engine today. The engine, transmission and the entire front suspension is attached to a subframe. So removing the 5 bolts that hold it to the frame, along with the steering, transmission linkage and all the wiring, you lift the body and the subframe stays on the ground.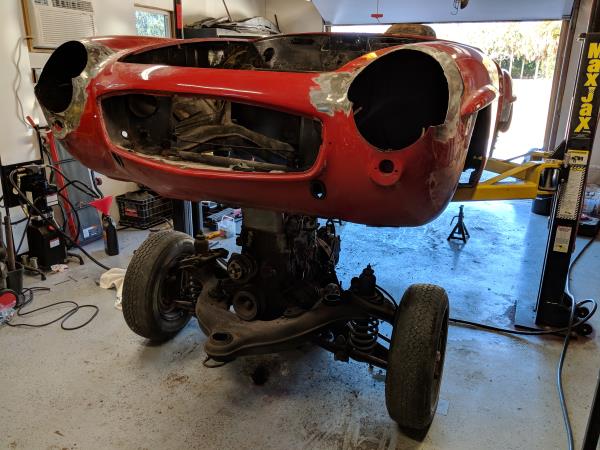 Once the body clears the top of the engine, you just roll out the whole assembly. You can see it's a little rear heavy, the jack stand supporting the transmission. So now the problem is how to get the chassis to the sandblaster. I may have to remove the engine and transmission then put the subframe back in so it can be roller. We'll see. This really makes it easy to work on the suspension.
This page has been visited times!