2-27-2018 Yes, the car is tilting! That's as far as I dared yet though. There are connecting rods (square channels) that attach the two end parts. Two parts of these connecting rods were missing from the package. I contacted the place I bought it yesterday. They were excellent and they were shipped today and they will be here on Thursday.
This page has been visited times!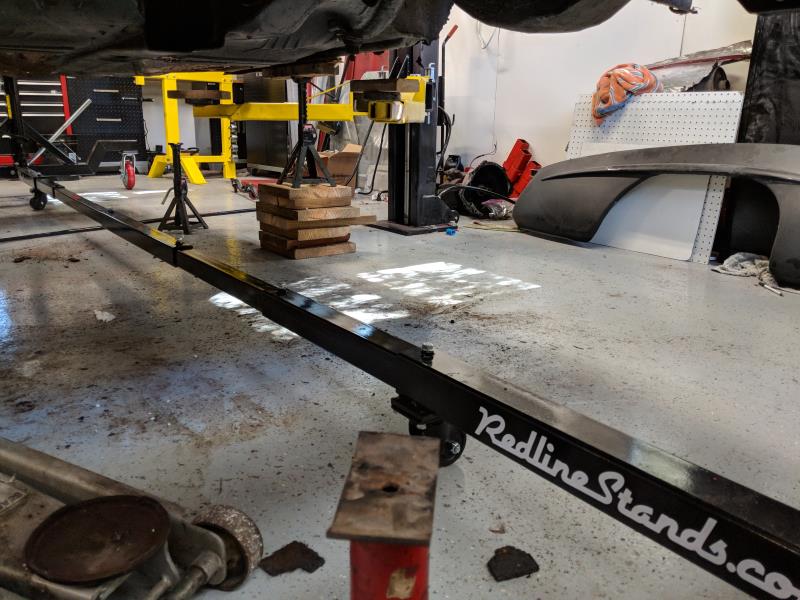 3/2/2018 Got the two missing part for the rotisserie. So now the two ends are solidly connected.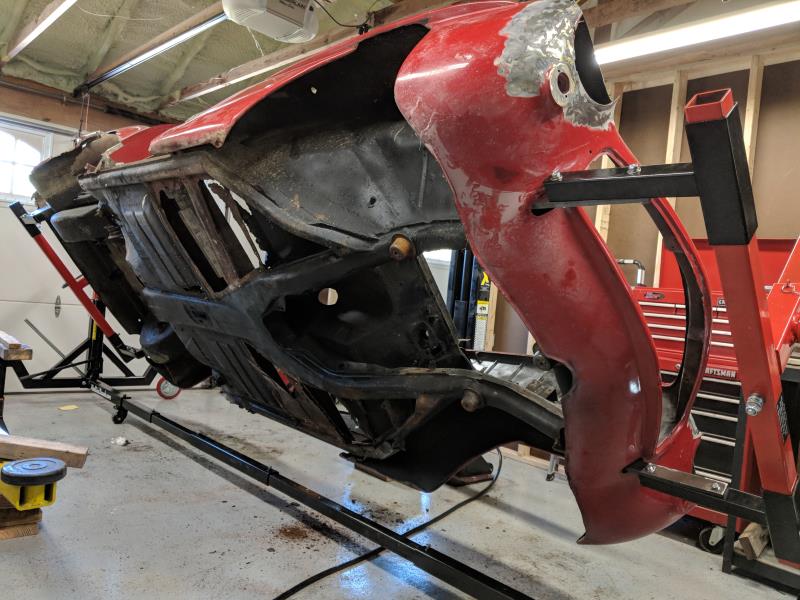 3/4/2018 Well almost rotated it 90 degrees. A little scary! I still need to adjust the CG. It took a fair amount of effort to rotate it at the angle shown.

When moved the gas tank around, there was a lot of stuff rolling around inside. I put a magnet on a string and put it inside then rolled the tank around. I took the magnet out and it was covered with rust. I kept doing this until it didn't make any noise. There weren't any leaks and looking inside it really didn't look that bad. Eastwood has a gas tank cleaning/sealing kit I'll get. The problem is there is a screen inside at the pickup that I need to take out. There is a big flat bolt on the bottom of the tank that I couldn't get loose.

3/30/2018 Here is Charleston Surface Blasting glass bead blasting parts of the car. It was a rainy day so he only did parts from the car.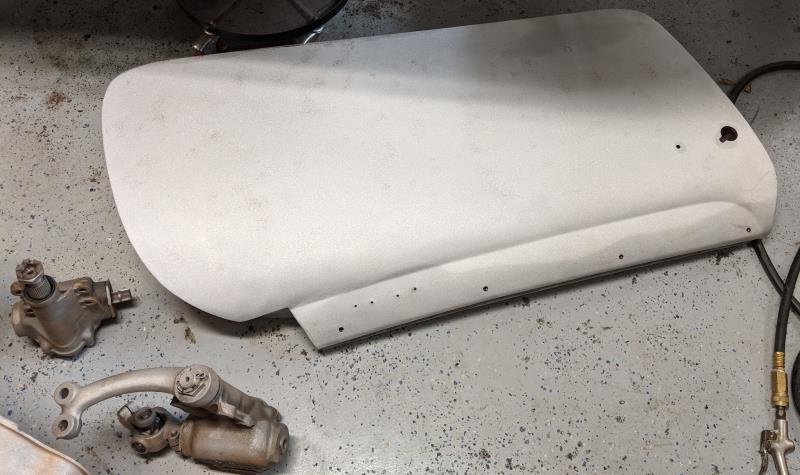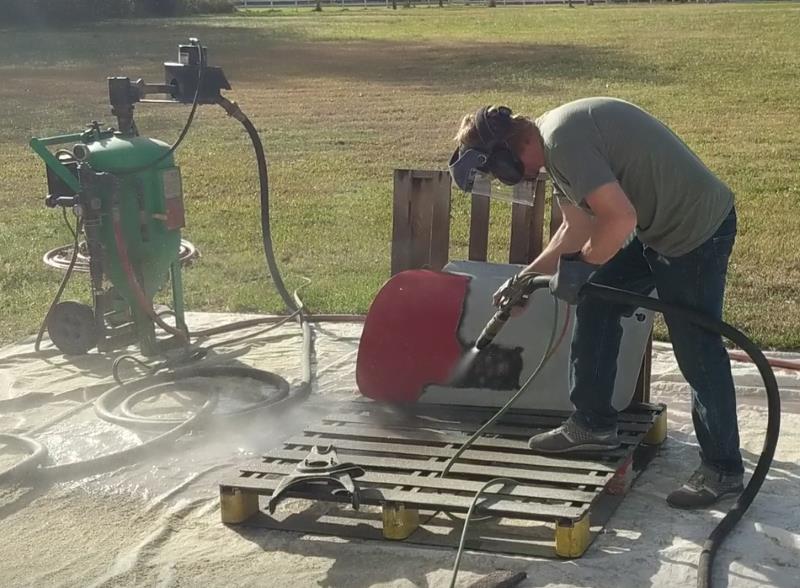 Here is Douglas Lee blasting the drivers aluminum door.
Click on the picture to watch the video.
Aluminum trunk lid and drivers door. The gas tank is to the left behind the trunk lid.
Passenger aluminum door and two steering boxes.