The company
Dave Rosato
The founder of Harley Thermal LLC has been involved in writing thermal simulation software since the mid '80's. Dave started Harvard Thermal Inc in 1994 based on the TAS software which had its roots from software he developed while he was a Principle Engineer at Raytheon Company. Over the next eleven years TASPCB and PTD were developed. TASPCB is specifically designed for printed circuit board thermal simulation and PTD is used to thermally simulate electronic packages.

In 2005 Harvard Thermal Inc. was sold. In 2009 the purchasing company discontinued all of the Harvard Thermal products.

After receiving much feedback from TAS users, Dave was convinced that there was still a strong need for the unique capabilities of TAS and decided to again start from scratch and develop a new and improved simulation tool specifically for heat transfer. Solaria was born.


Dean Schrage

Dave and Dean have know each other for many years. Dean helped develop several parts of the Harvard Thermal products. It was a natural for the two to work together. Dean founded TITAN Algorithms in 2005 to serve the analysis needs of industry. Dean received his B.S. and M.S. degrees in mechanical engineering from University of Wisconsin - Milwaukee and his Ph.D. degree in mechanical and aerospace engineering from Case Western Reserve University.

Dr. Schrage has an extensive industrial experience, totaling 22 years. He is actively immersed in the development of Computational Fluid Dynamics (CFD) and Computational Heat Transfer (CHT) simulation codes and the application of these codes to practical industry problems. He holds several U.S. patents, has authored numerous journal and conference papers and has developed and delivered industrial short courses in dynamic simulation methods and computational heat transfer.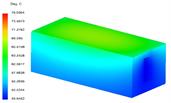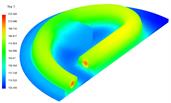 © 2016 Harley Thermal LLC info@solariathermal.com